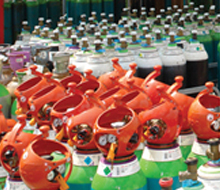 Gas Bottles, Refils
& Regulators
Portable Drills
& Power Tools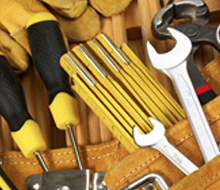 Welcome to SRG Fixings Ltd
We are a leading supplier of fixings, fasteners and power tools based in Ripley, Derbyshire.
We specialise in the supply of fixings, equipment and tools to the construction industry and aligned trades throughout the Derbyshire area.
Free Local Delivery
We have a vast and ever expanding range of screws, bolts, washers, anchors, power tools, hand tools, engineering consumables and safety equipment and we are always on the lookout for new products and technologies to add to our catalogue.
Conveniently located in Ripley just 1 mile from the A38 we are ideally situated to supply many local industrial zones and retail sites. Our trade counter is open Monday to Friday from 08:00 to 17:00, for your convenience we operate an Ebay store with many items available for express delivery.
Our key product ranges include:
Fixings and Fasteners
Hand Tools
Power Tools
Abrasives
Adhesives
Lubricants
Janitorial Supplies & Equipment
Sealants
Drill Bits
Packing Products
Welding Supplies
Steel Bars
Unistrut
Protective Equipment
Chemicals
Paint
We are also an approved supplier of bottled gas such as Propane and Butane from Flogas and Oxygen, Acetylene and Nitrogen from BOC.
More About Us
With over 20 years experience in the industry our professional, friendly team are able to advise on and supply products for use by builders, plumbers, electricians, glazers and mechanics to name but a few.
Over the years we have developed an extensive customer base including many of the area's leading companies, our attention to detail, extensive product knowledge and the fact that we work hard for our customers ensures we always deliver a reliable, cost effective and efficient service whatever your requirements.
If you think SRG could help with supplying your business then give us a call, it might be the last one you need to make.
Open Monday – Friday to Trade and to the Public